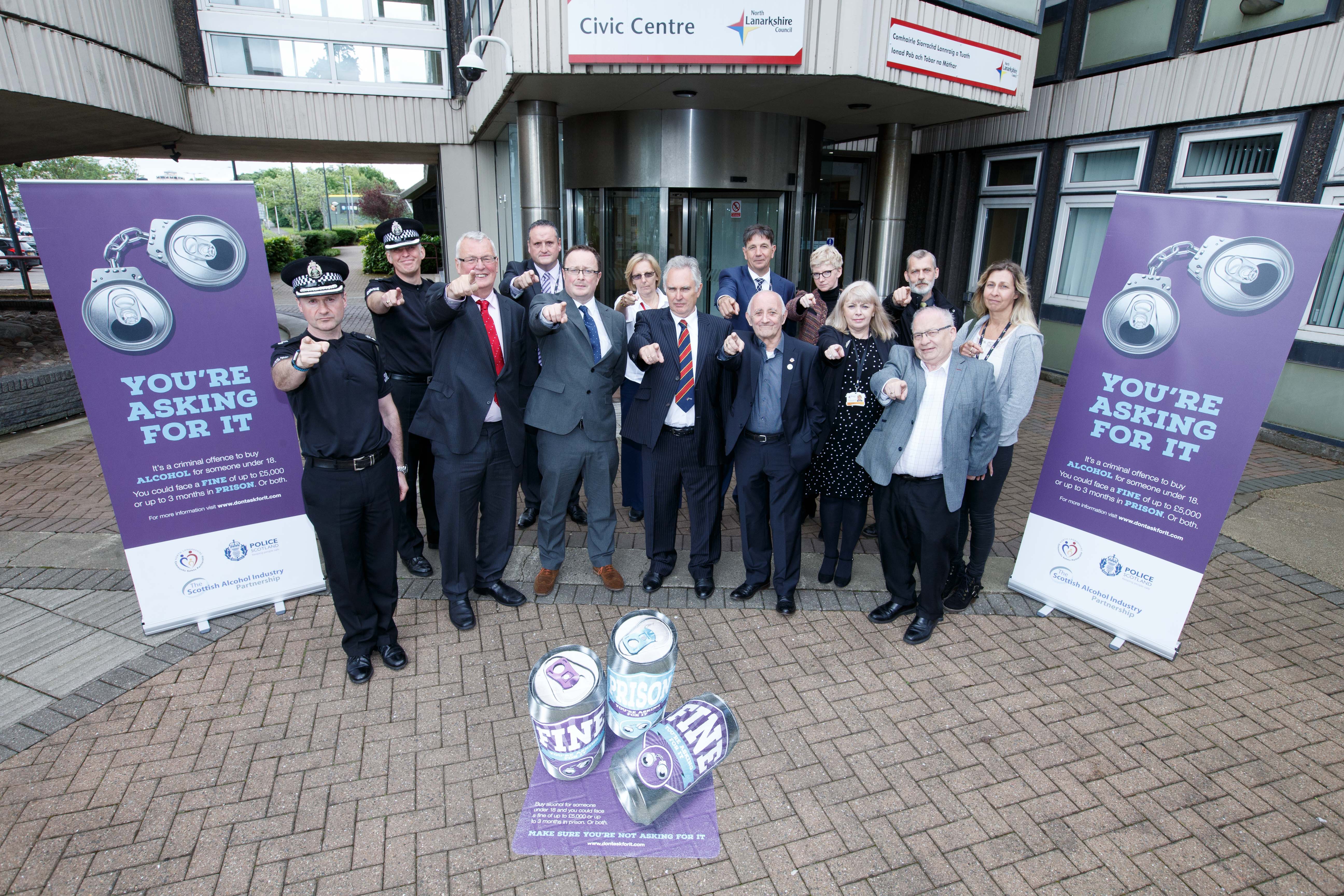 Working in Partnership
This campaign was led by the Scottish Alcohol Industry Partnership (SAIP) with Police Scotland and North Lanarkshire Council including Education, Trading Standards, Licensing Standards Officers, Community Learning and Development.
Advertising was provided by Story and PR activity was managed by Spreng Thomson. The effectiveness and impact of the campaign was assessed via pre and post evaluation by Scott Porter Research and Marketing.
Campaign duration
Police activity kicked off in Easter, followed by PR campaign launch in June.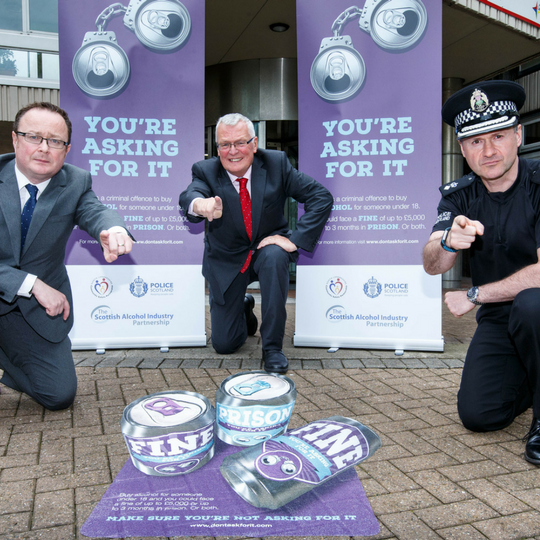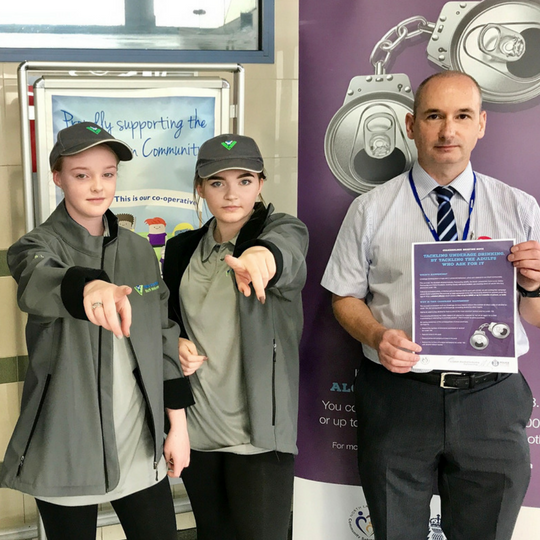 How we reached the target audience
The partnership had three main aims: to educate, engage and enforce. Police focused their strategies on three core strands; Disrupt, Detect and Deter. Analytical mapping was used to identify hotspot locations, while engagement with a wide variety of community stakeholders including local schools and retailers helped to paint a picture of proxy purchase activity.
Advertising (out-of-home (OOH) and online) as well as briefing materials were used to communicate the campaign message clearly and systematically. An eye-catching 3D pavement vinyl featured cans and cuffs imagery, and was placed at busy locations throughout North Lanarkshire to discourage purchasing for under 18s. In addition, clean graffiti street stencils were applied outside 14 shops where proxy purchasing was reported.
Licensing Standards Officers and Trading Standards Officers visited each retailer to brief them on the campaign and distribute campaign materials.
Under 18s learned about the risks and dangers of proxy purchase in class discussions.
CCTV captured a number of proxy purchasing incidents which also led to the identification of hotspot locations.  
A PR programme highlighted key moments and helped generate discussion and awareness of proxy purchasing both locally and nationally across print, online and broadcast media.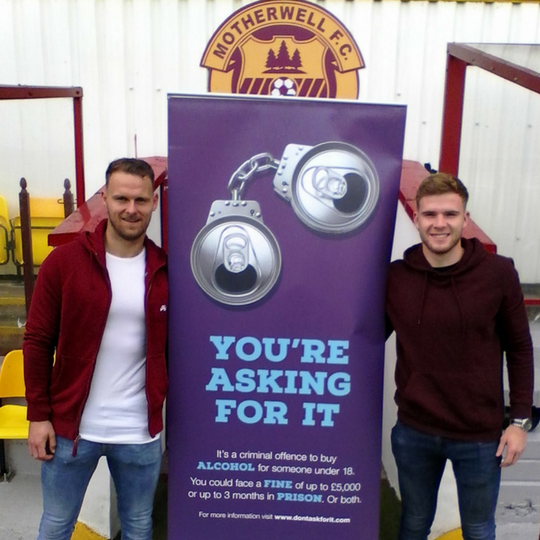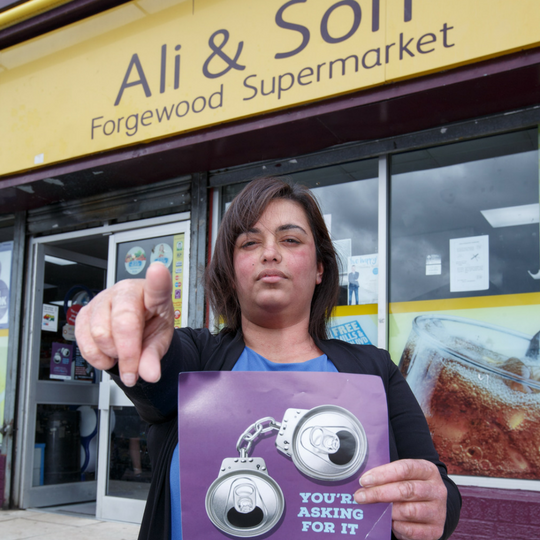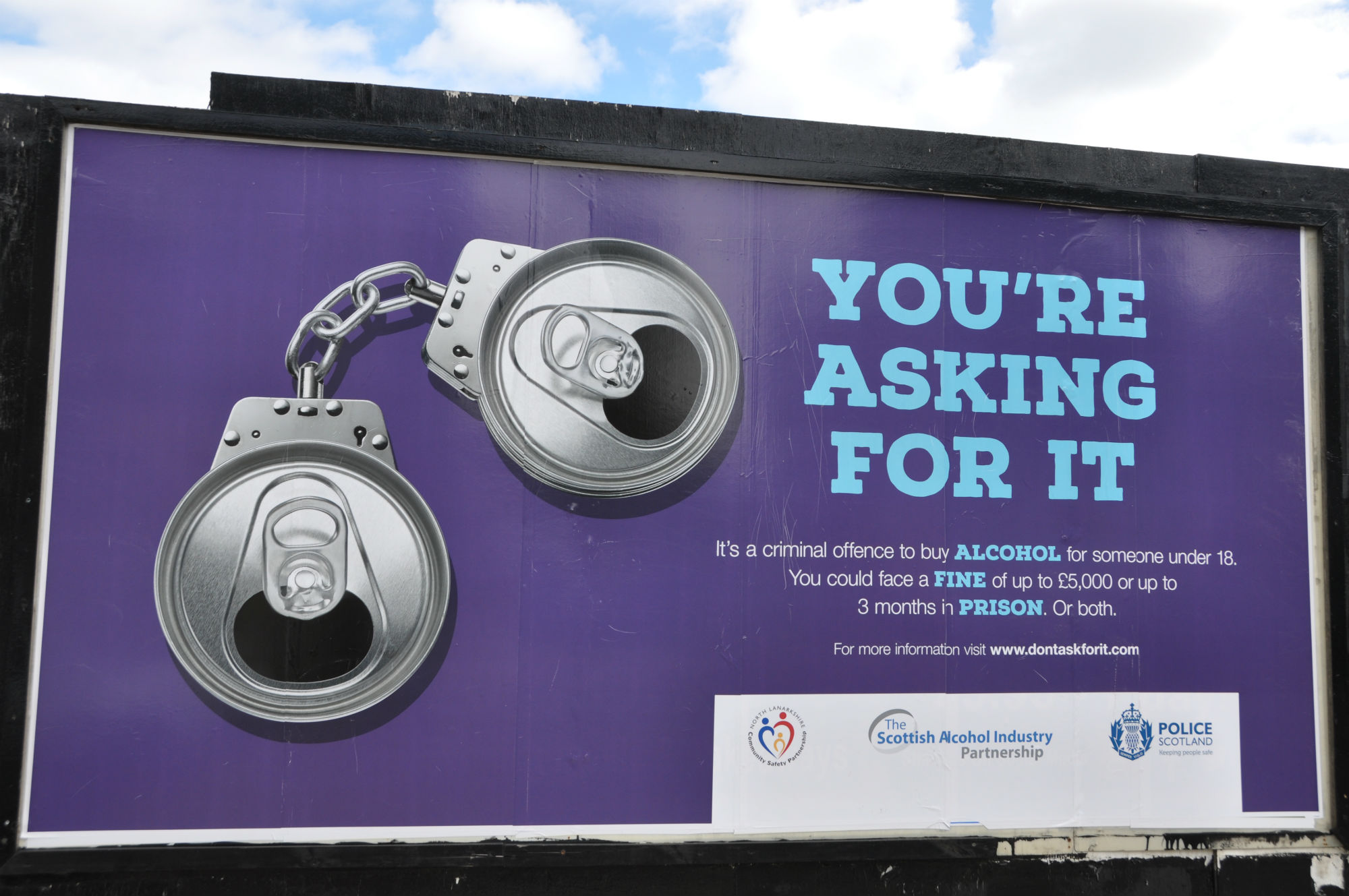 51%
reduction in reports of drinking in public spaces*
10%
reduction in Youth Disorder incidents*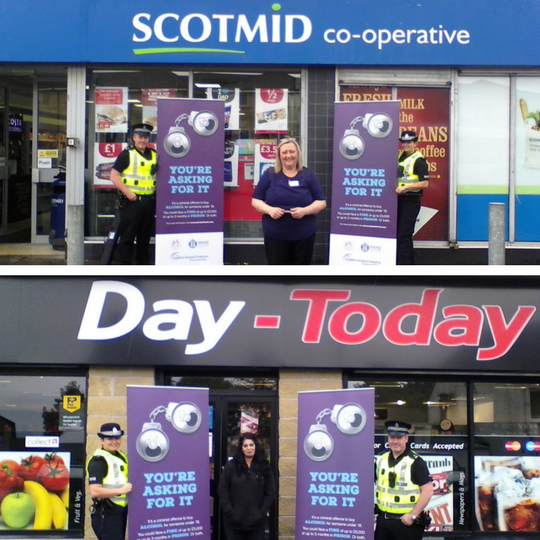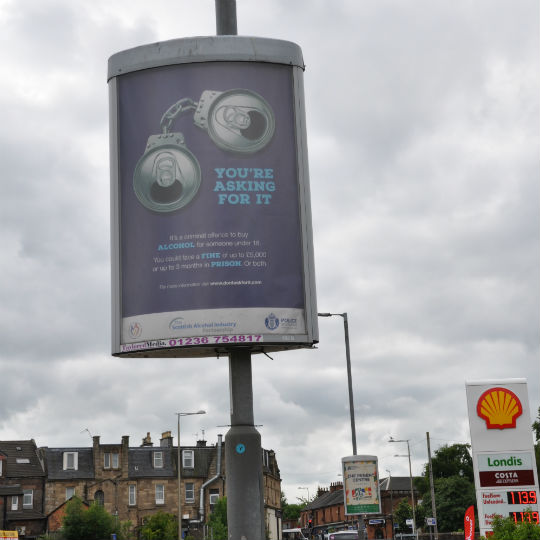 14
proxy purchase hotspots identified*
34%
increase in awareness of legislation amongst adults**
*Figures from Police Scotland measuring impact of the campaign compared to 12th May 2017 - 22nd September 2017
** Data from Scott Porter Research. Refer to evaluation for methodology and the full report can be accessed in the Resources section